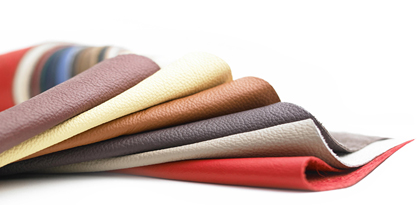 Our best selection of 100% real, natural leather
We now have our best selection of natural, 100% real leather ever. There's something to suit every lifestyle, with different durabilities to suit the whole family. A range so soft and supple, some with protection and some left totally natural to feel like silk and unlike others, no substitutes or PVC, even on the back and sides.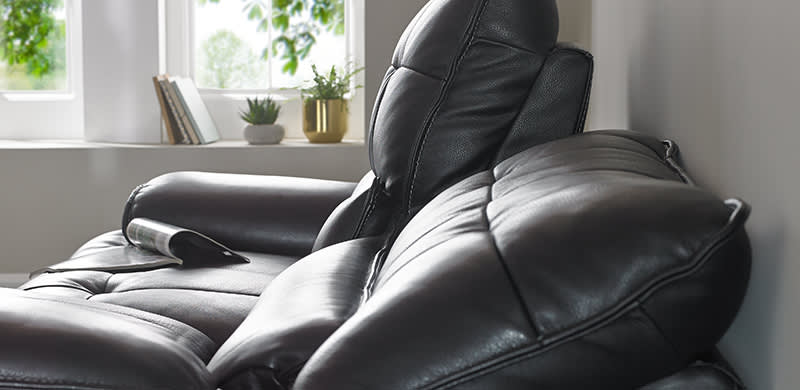 Fully reclined comfort, only 10cm from
the wall
Our recliners now require less space than ever before and will recline fully when placed less than 10cm from a wall. Our zero wall design means the chair moves forward as it reclines and requires at little as 5cm on some models. We think it's important and have now made space saving a standard on every exclusive sofology recliner design.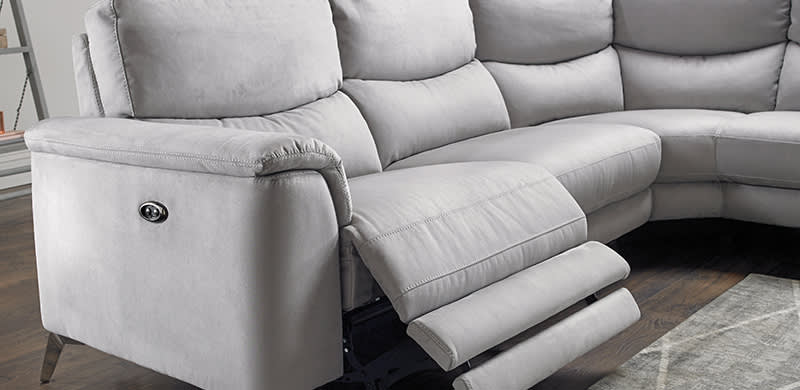 The power to stop in infinite
positions
Every Sofology recliner now comes with a power option. Unlike manual recliners that have only three positions of comfort, Sofology power recliners can be stopped in infinite positions to ensure ultimate comfort. Simply recline to your favourite position and stop the recliner just there. Ahh, comfy…